Custom Pivot

Front Door

•

Single with 1 Sidelite

•

Modern EuroTech

TM

(Euro Technology)

•

DB-PVT-A2 1SL18 48x96
---
---
This Model Collection 96 in. height
Sidelites are available in 12, 18, 24, 30" width and other custom sizes
---
---
---
Model
Design

External

Dimensions

(in.)

Wood

/Finish

Glass
Price
Select:
DB-PVT-A2 1SL18 48x96
Single with 1 Sidelite
Unit size: 69-3/4 x 99-1/2 - Slab Size: 48 x 96 in.

Shown sidelite size: 18"

Sidelites are available in 12, 18, 24, 30" and custom size

Oak Wood Veneer with Earth Finish
Clear
Custom
View more Doors from this Collection »
---
This Pivot Door is Shown in
---
Oak-Wood-Veneer with Earth Finish
close up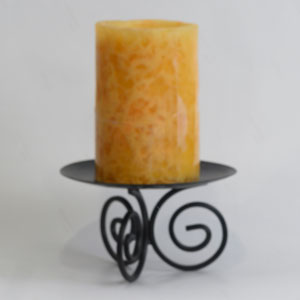 Clear Glass
•
Pivot Door
•
Latest European Technology
•
Superior Performance
•
Modern Style
---
---
PVT-A2 Pivot Door model could be the very door that perfectly ties together your modern, contemporary, industrial, or transitional style home. With a large variety of customizable options, our pivot doors can be installed in the exact way you imagine it. All our pivot doors utilize our revolutionary Euro Technology complemented with double rabbeted joints and a multipoint lock system. This unique construction method provides for superior insulation, resistance to warping and cracking, and energy efficiency, and means that our pivot doors can be installed in any climate. Our Pivot Door collection can weather any conditions, from brutal Colorado winters, to humid Florida summers, and even the harshest of New York storms.


---
---
Available Wood/Finish Options:
---
Mahogany Wood
---
Oak Wood
---
Available Glass Options
---
Shown with Hardware: HDWR-EURO-SET-RECTANGULAR-48-SINTESI
---
Hardware Suggested by Our Designers:
We use Door Hardware with Multipoint Mechanism
DOOR HARDWARE WITH MULTIPOINT MECHANISM
Multipoint Lock Hardware has a variety of locking devices including Hooks, Roller, Roundbolts, Latch Bolts, Tongues, Shoobolts or a combination.
MULTIPOINT LOCK
Our comprehensive range includes multi-point locks for timber, plastic or aluminium. Key-operated multi-point locks by KFV are locked by a double key turn. Two turns are also required for unlocking.
▶
What is Multipoint Lock
Video
»
All Multipoint Lock benefits at a glance:
Smooth-running gear
Smooth latch lever operation
Adjustable DIN direction
Versions for Swiss round cylinder
Variety of backsets available
Various centre distances available
With optional soft-lock latch
Deadbolt of main lock case secured against sawing
---
Modern EuroTech

TM
(Euro Technology)
The door sandwich design includes stiles and rails made from solid European wood, thermal insulation board and layers of aluminum sheets and plywood in various wood veneers including Mahogany wood.

This design provides excellent thermal performance and overall product durability.
Our Modern collection delicately balances form and fashion to create a truly sleek appealing front entry way. Encompassing oversized door systems, flush doors, and floating paneled structures, allow us to custom craft any and all Modern styles to meet today's market demands. Crisp, narrow lines, large, uninterrupted glazed openings, and precise horizontal and vertical alignments, make these doors key elements in modern construction today. Our ability to provide custom designed units, combined with rich, solid hardwoods at affordable prices is what makes our Modern collection stand out against the competition.
▶
What is
EuroTech

TM
Video
»
---
---
QUOTE THIS DOOR
« go back to previous page
Frequently Asked Questions (FAQ) about Pivot Front Doors
What are pivot doors?
Pivot Front doors are larger than typical Entry swing doors. Pivot Entry Doors revolve around a hinge that is offset from would be on a traditional Entry swing door. These Pivot Front Doors are visible from all sides and with all details on display. This Pivot Entry Door trend began in warmer climates where insulation is not a large factor in the design process. Typically, standard Pivot Front Doors are not well insulated, creating a draft in your home. Our custom Pivot Front Doors are built with the highest quality draft-resistant products to withstand extreme Chicago temperatures in the Summer and Winter months. With a double rabbeted jamb, these doors are not only well insulated, but they are incredibly secure and are high performing when it comes to protection.
What are multipoint locks used for Pivot Doors?
Multipoint locks serve the purpose of increasing security, increasing insulation, and reducing warping. As the name suggests, multipoint locks are attached at several points instead of just one. While this provides several benefits, what we are most interested in here is warping since Pivot doors are larger and therefore more susceptible. The multiple locking points allow the door to be more anchored and greatly lower warping compared to regular locks.
Why do we use double rabbeted jambs on our Pivot doors?
Double rabbeted jambs address the downside to Pivot doors: lack of insulation. Due to the design of Pivot doors that many companies use, they allow for more airflow even when closed compared to doors with normal hinges. Our double rabbeted jambs address this issue. They allow the gap between the slab and jamb to be much smaller on the side, restricting airflow and improving insulation
How are Pivot doors special?
Pivot doors are special because they can be larger than traditional doors. The hinge is offset from the frame by a couple of inches, allowing the door to handle more weight. Pivot hinges are placed on the top and the bottom of the frame and the door revolves around it. So not only can the door be bigger, but it doesn't feel as heavy because part of the door is on the other side of the hinge. Pivot doors are great for those who would like a larger front door, and they fit perfectly for houses with a contemporary, modern, or transitional architectural style.
Featured Videos
---
Pivot Doors
---
Pivot Doors Techology
---
Euro Technology Features
---
Featured Wide Pivot Door with Solid Sidelite
---
What Makes Pivot Doors Special
---
Double Rabbeted Jamb, Pivot Doors
---
Multipoint Lock, Pivot Doors
---
Featured Pivot Modern Front Door Project: PVT-B3
847.981.9900
www.doorsforbuilders.com
DB-PVT-A2 1SL18 48x96
Front Door
•

Modern Euro Technology

•

Pivot Collection

•

Custom

Shown in Oak-Wood-Veneer with Earth Finish • Dimensions: 69-3/4 x 99-1/2"