Steel Exterior

Doors - Design:

Double

- Model:

EST-W8

-

Arch
Slender in construction and having the ability to be paired with sidelights and transoms, our Steel Double Doors provide a wide array of design options that can truly open any space. Our Arch Top Steel Doors soften the square, industrial look of typical steel doors. Available with both half and full arch designs, these doors marry together a new, modern look with many other more traditional styles.
---
---
---
An eight-glass panel exterior steel door that marries modern industrial with transitional style. These minimalist collections are a great addition to any industrial or commercial space as well as any residential home, condominium or apartment that is looking to complement modern, industrial, transitional, and traditional architectural styles.
---
---
available in custom sizes
---
---
Double Half-Arch
---
Double Full-Arch
Colors Available in Gloss Finish
Colors Available in Matt Finish
---
Handles
(sold separately)
---
Please specify in the comments box below if you selected different finish or lever style of the Handle Hardware on Emtek.com
---
---
Glass Divided Lites
A lite refers to each separately framed piece of glass on a window or door. A mullion is the line that forms a division in a window or door and this division can either be a real, or simulated.
True Divided Lites(TDL): the glass on the window isn't a single piece, but multiple pieces separated by mullions that go through the glass.
Simulated Divided Lites (SDL): the glass is a large, single piece with mullions placed on top of the glass, but they don't cut through it.
Learn More»
---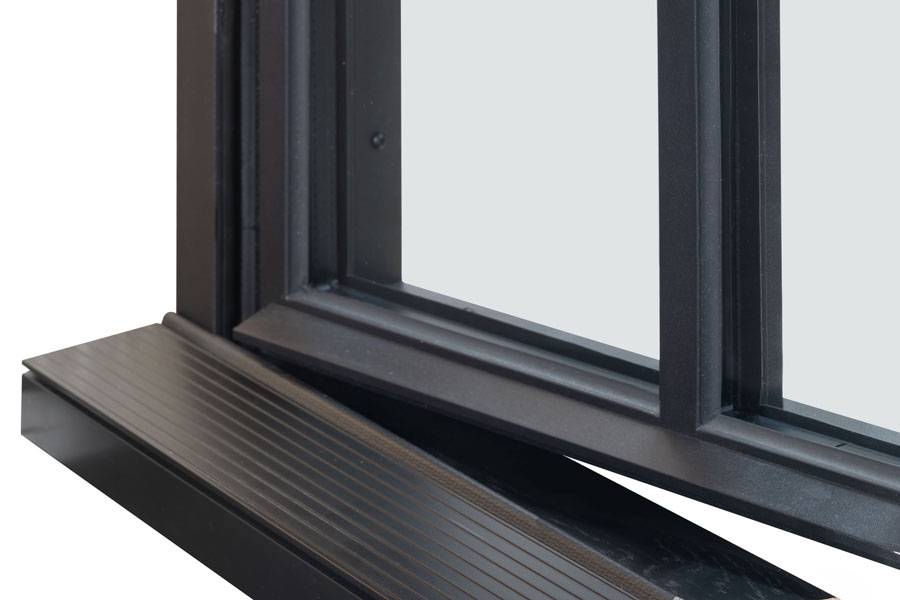 Threshold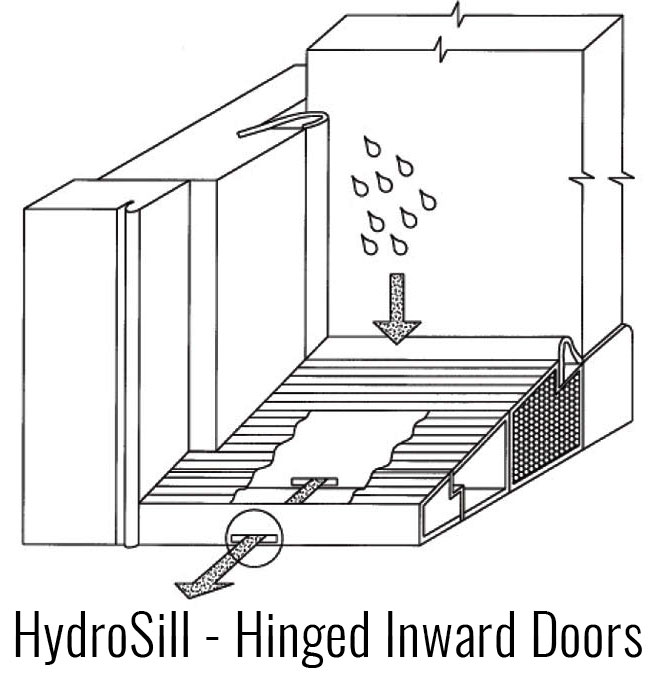 ---
We use Door Hardware with Euro Multipoint
Always offered with our European multipoint locking mechanism
Our multipoint is the Secury Europa S R4 from GU
This system comes with a distance of 3-5/8" between the keyhole and the lever hole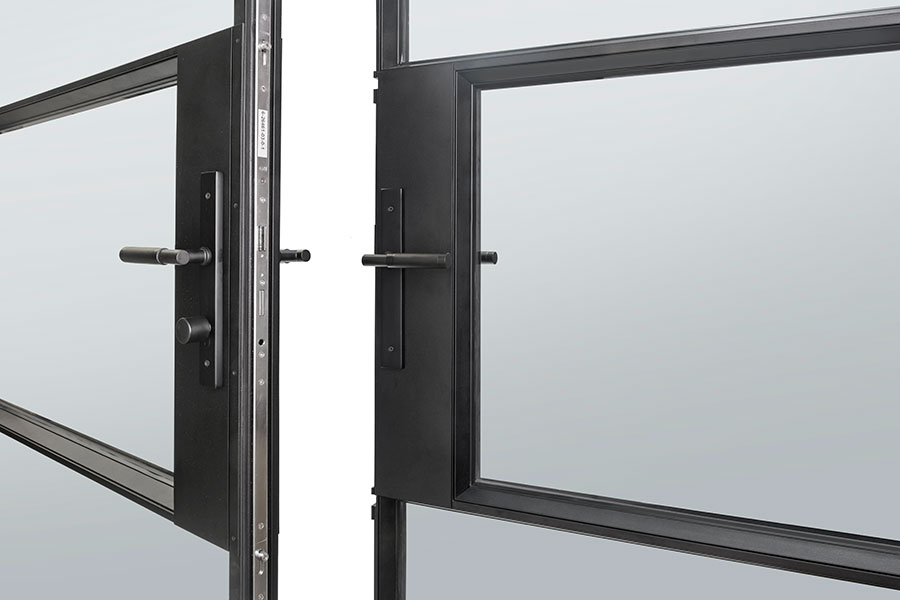 Multipoint Mechanism
Latch: available for left hand or right hand
Follower: The receiving end of the lever spindle that provides the locking operation.
Deadbolt: Depending on the system, can come as a 1 or 2-turn with a deadbolt throw of 20 mm
Cylinder Hole: Accepts a round or profile cylinder of 22mm in diameter
FerroFinestra W75 TB
Ottostumm's newest system, W75 TB FerroFinestra, utilizes a palpable, visible insulating surface. This is our most advanced insulator in our steel door collection. The profile of this systems allows us to utilize insulating, low-E glass the increase thermal protection. This insulator is fiberglass-reinforced and provides superior insulating properties for the harshest of climates.
---