Collections -
Modern

Wood Entry

Doors, EuroTech

TM

(Euro Technology)
Clean Lines, Minimalism, Contemporary, Entrance Doors, Superior Performance
Our Euro Collection entry doors are made in Europe and deliver superior performance due to the latest European technology and highest level of designs and quality for exterior doors. The Euro Collection features many in-stock front entry doors with finest modern designs and contemporary designs. In addition to several "in-stock" Mahogany wood veneer door models we offer countless customization options ranging from custom veneers like American Walnut Wood, Oak Wood, Wenge Wood, stainless design elements and various glass design which truly make these doors very unique.
The technologically advanced door sandwich construction delivers excellent door performance, thermal values and overall durability. The Euro Collection entry doors are ideal for homes with Contemporary architecture and Modern architecture.
---
Customize with Sidelites and/or Transom
Sidelites are available in 12, 14, 18, 20, 24, 28, 30" width and other custom sizes
Transoms are available in custom sizes
---
---
---
Solid Sidelite Modern Front Door Design
---
Door Look wide with only 48" Slab!
Featuring our GD-EMD-A1, this door model is shown with a solid sidelight. This smooth exterior door combined with a solid sidelight provides an over-sized grand entryway to any modern home. For larger openings, the use of a solid sidelight is the perfect addition to create the illusion of an oversized door. With the option for a variety of different finishes, pull bar options, and more, this unit can be customized to truly make it your own.
Learn More»
---
Door Models with Sidelites - Available
IN-STOCK
---
---
---
Glenview Doors

®
Unique Custom

Door Examples
---
---
HINGES

Available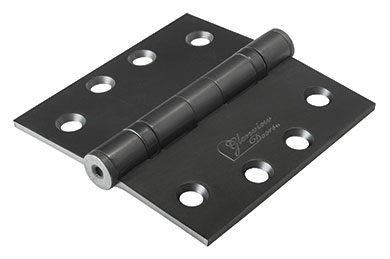 Regular Hinge
Adhering to the highest standards, we exclusively use our own heavy duty ball bearing patina coated brass hinge with a steel pin. The weight of one hinge is 13 oz. Architecturally proportioned, this 4" straight angle distinctive design boasts the finest quality.
Concealed Hinge
Fully hidden and adjustable, the concealed hinge does its job so well that you will only notice that it is there to admire the technology. We use only the finest concealed hinges from Tectus, a german brand that produces some of the highest quality hinges in the world.
---
---
---
---
Available Wood/Finish Options:
---
---
Mahogany Wood
---
Oak Wood
---