Steel Exterior

Doors - Modern
---
Our Steel Exterior Doors provide our customers with the best combination of ultra-modern, industrial design and superior energy performance. The slim lines of the surface structures allow for ample natural light to enter any space while offering practically unobstructed views outward. Despite the minimal profile, our doors boast outstanding thermal insulation, making them ideal for projects in even the most diverse of climates.
Using the most technologically advanced construction available, the thermally broken steel frame is joined with a state-of-the-art fiberglass-reinforced polyamide insulator and double-glazed glass with argon gas insulation. This technology ensures our steel exterior doors will keep interior temperatures comfortable while still providing unmatched views to the exterior no matter the climate.
read more»
---
---
---
---
select model to view more designs
---
Single Steel Exterior Door Models
---
---
---
---
Double/French Steel Exterior Door Models
---
---
---
---
Pivot Steel Frame Glass Exterior Door Models
---
---
---
---
Arch Steel Exterior Door Models
---
Colors Available in Gloss Finish
Colors Available in Matt Finish
Please specify in the comments box below if you selected different finish or lever style of the Handle Hardware on Emtek.com
---
---
Glass Divided Lites
A lite refers to each separately framed piece of glass on a window or door. A mullion is the line that forms a division in a window or door and this division can either be a real, or simulated.
True Divided Lites(TDL): the glass on the window isn't a single piece, but multiple pieces separated by mullions that go through the glass.
Simulated Divided Lites (SDL): the glass is a large, single piece with mullions placed on top of the glass, but they don't cut through it.
Learn More»
---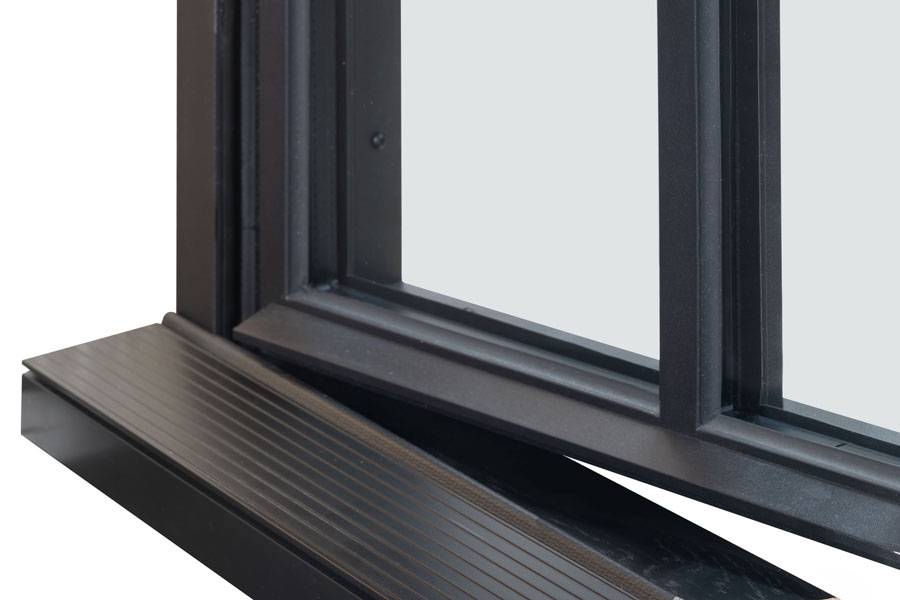 Threshold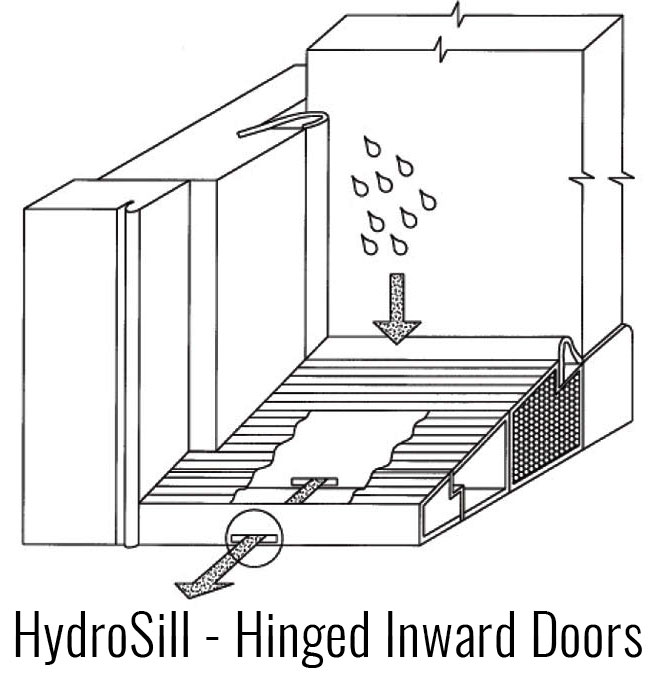 ---
We use Door Hardware with Euro Multipoint
For our Main entrance doors standard is Euro Multipoint Lock.
We use lock from GU – Secury Europa S R4.
Our standard is 92 mm (3-5/8") distance between middle of key hole and middle of lever hole.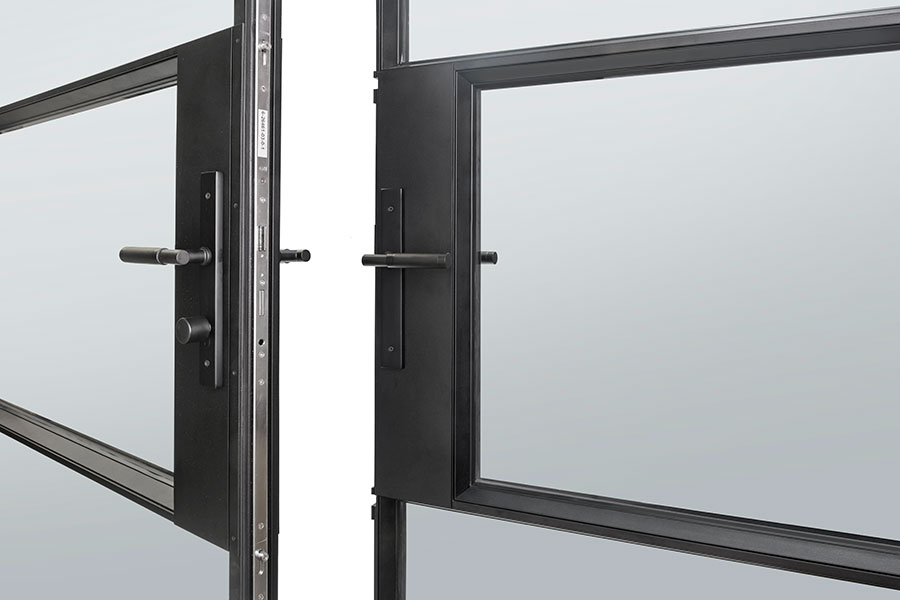 Multipoint Mechanism
Latch: rh/lh reversible. Variant for fire protection doors available as an option.
Follower: Receives the square spindle of the lever handle without any play and provides for reliable lock operation. Variant for fire protection doors available as an option.
Deadbolt: 2-turn with a total deadbolt throw of 20 mm or 1-turn with 20 mm deadbolt throw, depending on the locking system.
Cylinder Hole: For profile cylinder or round cylinder 22 mm diameter.
FerroFinestra W75 TB
The FerroFinestra W75 TB system is the latest development from Ottostumm. The W75 TB system features slim lines and a visible and tactile surface. This system represents the most technologically advanced thermally insulated steel and glass system in our portfolio. The profile depth of 75 mm allows the accommodation of highly energy-efficient insulating glazing up to 52 mm and the fiberglass-reinforced polyamide insulator guarantees excellent thermal insulation, making the system ideal for projects in climatically demanding regions, where energy-saving regulations are extremely high.
---
FerroFinestra W50 TB
With the new FerroFinestra thermal barrier system W50 TB, OTTOSTUMM carries on the window heritage in its most authentic form, proposing the same forms, proportions and overlapping effects of the original 20th Century hot rolled steel window profiles, refined by cold rolling technology. The innovative high-density polyurethane isolator used as thermal barrier, together with the possibility of housing low emissivity glass up to 37 mm, allow to fully respond to current regulations and contemporary needs for comfort, also in harsher weather conditions, where windows made from solid steel profiles may not be sufficient. The range is completed by a wide range of exclusive fittings in several finishes, reproduced from original designs of the modern era. Any kind of inward or outward openings are possible.
top